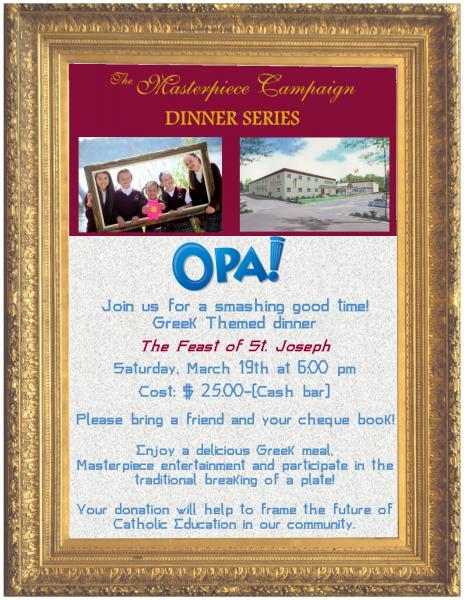 Join us for a SMASHING GOOD TIME!
Greek Themed dinner on the Feast of St. Joseph.
Saturday, March 19th at 6:00 pm
Cost $25.00 (Cash bar)
Tickets available after Masses and at the Parish Office.
All proceeds to support the Masterpiece Campaign to build a new and renewed St. Joseph Catholic Elementary School.
Posted Thu, 03/03/2016 - 10:18 by stcharles